SMS Orchestra Important Dates 2018-19
♬♯♩♮♫♩♭♪♯♫♬♮♪

Thursday, October 18
th
–
District II Festival Auditions Windham Middle School (Snow Date, Thursday, 10/25/18) **optional**

Saturday, October 27
th
–
ASTA Fall String Festival Location TBD **optional**

Thursday, December 6
th
–
Winter Concert. SMS Gym. 6:30pm (Snow Date Monday, 12/10/18)

Friday, Saturday, January 11
th
& 12
th
–
District II Instrumental Festival @ Oxford Hills High School (Snow Date, 10/16/19)
Students chosen by audition in Oct.

Thursday, April 4
th
–
Spring Concert. SMS Gym. 6:30pm
Thursday, June 6
th
–
Picnic at the Pops Concert. 6:30pm
Outside if weather permitting
or SMS gym.
​
Please mark these dates on your calendar!!
All performance are mandatory unless otherwise noted.
Reminders and more info will be given closer to each event.
***Concert Dress***
Black pants, black socks, black shoes and SMS Music Shirts (gray polos)
are required for all performances. Skirts may be worn, but MUST be knee length when sitting and accompanied by black tights or leggings
Powered by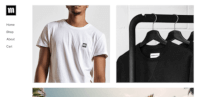 Create your own unique website with customizable templates.